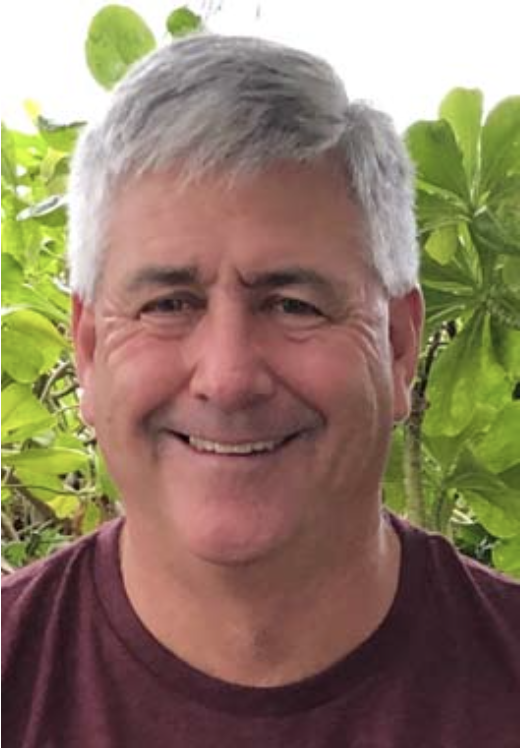 WILDSPITZE SKI CLUB
Wildspitze is Open
Fellow Ski Club Member,
Welcome to Wildspitze Ski season 2019. The current situation is that snow is bucketing down, the resorts are opening early and our first guests were booked in for the last weekend in May. It is looking good for a great season for all.
As the new President I'd just like to introduce myself and my family for those
who I haven't yet met. I am married to Michele and have been for 31 wonderful years, have 3 children aged 26, 24 and 20 and 2 grandchildren aged 5 and 2. My daughter Lauren Brenton is also a member of the Lodge. I'd like to thank David Eldridge for his years of service as President and for his help and guidance which have made the change seamless. To the continuing members of the Committee and the new members, I look forward to working together for the benefit of the members of our great Ski Club.
Working Bee Held over the Canberra Long Weekend with 10 families attending and devoting their time for the benefit of all members.
Les Worthington created an extensive list of jobs which were all completed including 14 tonnes of firewood cated, stacked and stored for the winter ahead. It was a huge effort from all with a great spirit of camaraderie amongst those who attended. Our thanks and gratitude is extended to all who attended our March working bee.
New Wildspitze Car Park Over the summer we completed the construction of Stage #2 of our car park, being formalized by the issuing of an Occupation Certificate on 29 May 2019. No more do you have to ballot for a car space, each room now has its own dedicated car park being identified by your room number. Car park #11
is to be used as a pick-up and unloading zone only, unless otherwise allotted by the Booking Officer. This is a unique position for a Club lodge in the resort and is an asset for which we should be immensely proud. A big thank you must go to David Beverley for his tireless work to get the extra carpark built and certified; he tells me he first floated the idea to the Plum Pine Road Community in October 2011
Room Duties The Committee has reviewed and overhauled the room duties for the season. This was to provide more consistency and accountability across all guests staying at the Lodge. We have added some extra items and grouped duties into areas and have reallocated across collective rooms spreading the load more
evenly. Please make sure that you read the duties after you have settled in for your time at the Lodge.
Room Duties for each individual room are explained on the laminated notice attached to the ensuite wall about eye level when sitting on the throne. A summary of all room duties also appears on the noticeboard. From this year we have a car space for each room. It is your duty to do the snow clearing of your nominated car space whether you are using it or not. Additionally, in the true spirit of the Club you should assist any other member who may be struggling with the snow clearing of their spot. Remember, the best time to clear the snow is immediately following a snowfall.
Family Room Last year we converted Room 8 from a three bedded ensuite room to a four bedded ensuite room incorporating a queen size treble bunk for families. Following feedback from a number of families we have changed the orientation of the treble bunk to improve the functionality of the room. Be aware the repositioning has reduced the head room above the top bunk; please exercise care when accessing the bunk via the end ladder
What else has changed at the Lodge? Apart from the normal provisioning, improvements include the replacement of aged cookware with new stainless steel saucepans enabling interchangeability and the purchase of a new electric jaffle maker. Also, the boys bunk room has been fitted with an under bed 3 drawer unit for improved storage.
Our Welcome Book, first published in 2003, has been brought up to date. You will find it inside our compendium located in the bedside table drawer unit. This is a particularly handy reference for all but especially guests of members (first timers).
Safety Additional honeycomb rubber matting has been provided this season in an attempt to eliminate any slip hazard associated with traversing our timber deck.
Website & Facebook I invite everyone to visit our website https://wildspitze.com.au/ which contains a history of the Club and plenty of important and useful information; our Facebook group is also a place where you can share events, achievements and photos relevant to club and members https://www.facebook.com/groups/1950149065201138. Our website now includes a merchandising page just "click' the link Long Sleeve Tees to enable you to purchase our prized Wildspitze long sleeve tee shirts.
Snowsports This season will see the continuation of the Wildspitze Snowsports program capably lead by Vice President, Elaine Krek. Snowsports notification and application forms will be sent out in the upcoming weeks.Additional snowshoes have been procured this season to allow 2 couples to enjoy an outing together.
What's new in the mountains? Perisher has completed construction of its new $ 4.2 M Leichhardt Quad Chairlift. The chairlift will increase lifting capacity in the Leichhardt area by a whopping 75% to give better access to the terrain on offer including Powder Ridge, Cleft, Snowy Trails and the Leichhardt Tenain Park. The project will also see snowmaking installation from Happy Valley T-Bar to the base of the new chair.
Environmental Officer: Do you have an interest in environmental management? If so, you could be the person we are looking for to champion our obligations under PRREMS (Perisher Range Resorts Environmental Management System) to ensure we are focused on targeted, continuous improvement in environmental management. PRREMS applies to all parties that operate in the Perisher Range Resorts and its goal is to ensure that all activities and developments are carried out in a controlled and sustainable manner. Its basic objectives are to reduce impacts on the environment, identify & manage environmental risks, achieve & maintain compliance with legislation, set environmental targets & plan, document, measure & evaluate environmental performance. If you think you can help please contact myself or any fellow Committee person.
Contacts The Club's executive email contacts are as follows:
President: Glenn Thompson president@wildspitze.com.au
Secretary: Andris Veilands secretary@wildspitze.com.au
Treasurer: John Anderson treasurer@wildspitze.com.au
Bookings: David Beverley bookings@wildspitze.com au
Snowsports: Elaine Krek         snowsports@wildspitze.com.au
Maintenance: Les Worthington     maintenance@wildapitze.com.au
We encourage you to feel free to email at any time if you have something you wish to raise or comment upon, be assured it will then become business for discussion at one of our meetings.
Committee: Your committee intends to keep up the good work of the prior committees with issues being discussed and scheduled including Debenture transfers and Debenture Adjustment plus the potential of future alterations and / or modifications including the introduction of a family room.
Our 2019 meeting schedule is as follows:
Telephone hookup: 26 March, 7 May, 13 June & 29 October
Face to Face: 31 August at the Lodge being an all-day meeting.
Special General Meeting & Annual General Meeting I would request you insert in your diaries our Annual General Meeting (AGM) to be held at the Mittagong RSL on Sunday 1 "December 2019. Preceding our AGM we are hopeful of calling a Special General Meeting (SGM) to consider the issue of Debenture Adjustment. (Note: this is a change from our normal last Sunday in November which should appease all the Supercar fans among the membership.)
Have a great year
Glenn Thompson
President